we have listen 12985 IP's now.
useful Links
N e w s:
26.03.2013
All IPs and Services works fine again.
25.03.2013
The web server has some problems which could be resolved after several hours in some cases.
However, we will once again need more hours to solve all outstanding issues. It may therefore still times to failure of the web server (api, www, lists) to come. The RBL servers and mail servers are not affected.
21.12.2012
X-ARF-Validator updated with Value-Validator:
online X-ARF-Reports validieren
27.01.2012
X-ARF-Validator fixed and
online
05.11.2011
The Spamer register Accounts in other Forums and Blogs with @blocklist.de This User/Comments are not from blocklist.de!
Please create a Police Report against the spaming IP!
04.08.2010
The IP-Lists are now included in
www.ipvoid.com
.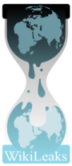 PC infected / slow?