we have listen 13252 IP's now.
useful Links
N e w s:
26.03.2013
All IPs and Services works fine again.
25.03.2013
The web server has some problems which could be resolved after several hours in some cases.
However, we will once again need more hours to solve all outstanding issues. It may therefore still times to failure of the web server (api, www, lists) to come. The RBL servers and mail servers are not affected.
21.12.2012
X-ARF-Validator updated with Value-Validator:
online X-ARF-Reports validieren
27.01.2012
X-ARF-Validator fixed and
online
05.11.2011
The Spamer register Accounts in other Forums and Blogs with @blocklist.de This User/Comments are not from blocklist.de!
Please create a Police Report against the spaming IP!
04.08.2010
The IP-Lists are now included in
www.ipvoid.com
.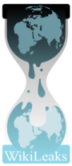 PC infected / slow?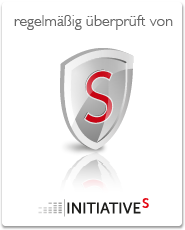 Our Reporting-Tool.
All downloads are also available at the following address:
http://www.blocklist.de/downloads/
Here you can use our
X-ARF-Validator -> https://www.blocklist.de/en/xarf-validator.html
to check or validate your X-ARF-Reports.
Please
contact us
and we can report your Fail2Ban-Reports so long our Software Reporting-Tool is not finished for the public using.
We worked on the last Modules whois-parsing and rewrite. When the two Modules are finished, we can start a Beta. Now we can reporting 1.000 Fail2Ban-Mails in 300 Seconds. With Modul DB, ReRePorting, Blackl-/Whitelist (all without ASN), the Time is the same.
The Modul ASN get the AS-Data from
cymru.com
and needs so (when is activat) for 1.000 Mails over 3.000 Seconds.
You can found our API-Documentaiton under the following link:
http://www.blocklist.de/en/api.html
Also you can use our Data via
DNS
Howto, Tipps and a ToDo-List are aviable in the
Forum
under
https://forum.blocklist.de
.
---
create Reports without Fail2Ban:
When you dont used Fail2Ban, but a other Software or Script, so you can send us the Attacks as a Mail in the following Format (Body only in Text/Plain):
Subject: [Fail2Ban] servicename: banned $ip-address
Body of Mail:

---------------------------------------------
Text....
Here are more information about $ip-address:
Whois-Output, is not required (optional)
Lines containing IP$ip-address:
here the Logfiles (required)
Regards,
Fail2Ban
---------------------------------------------